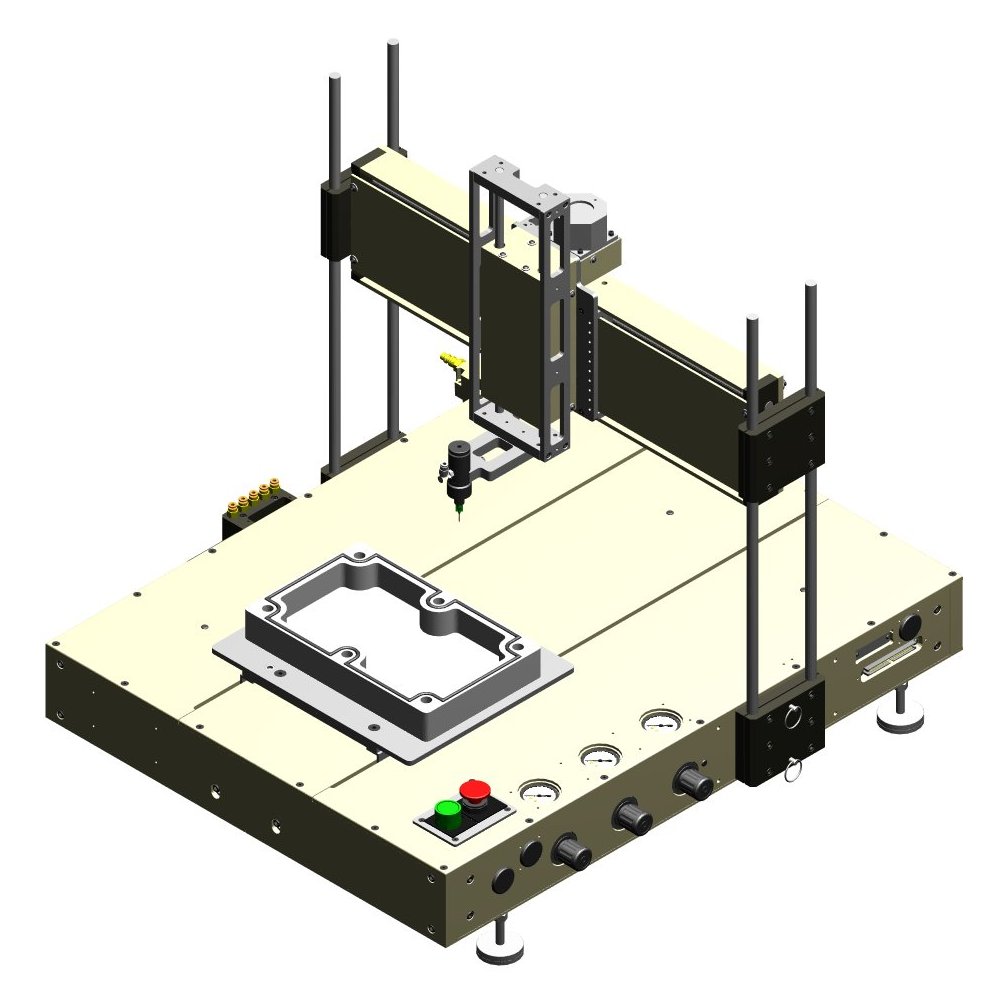 CP16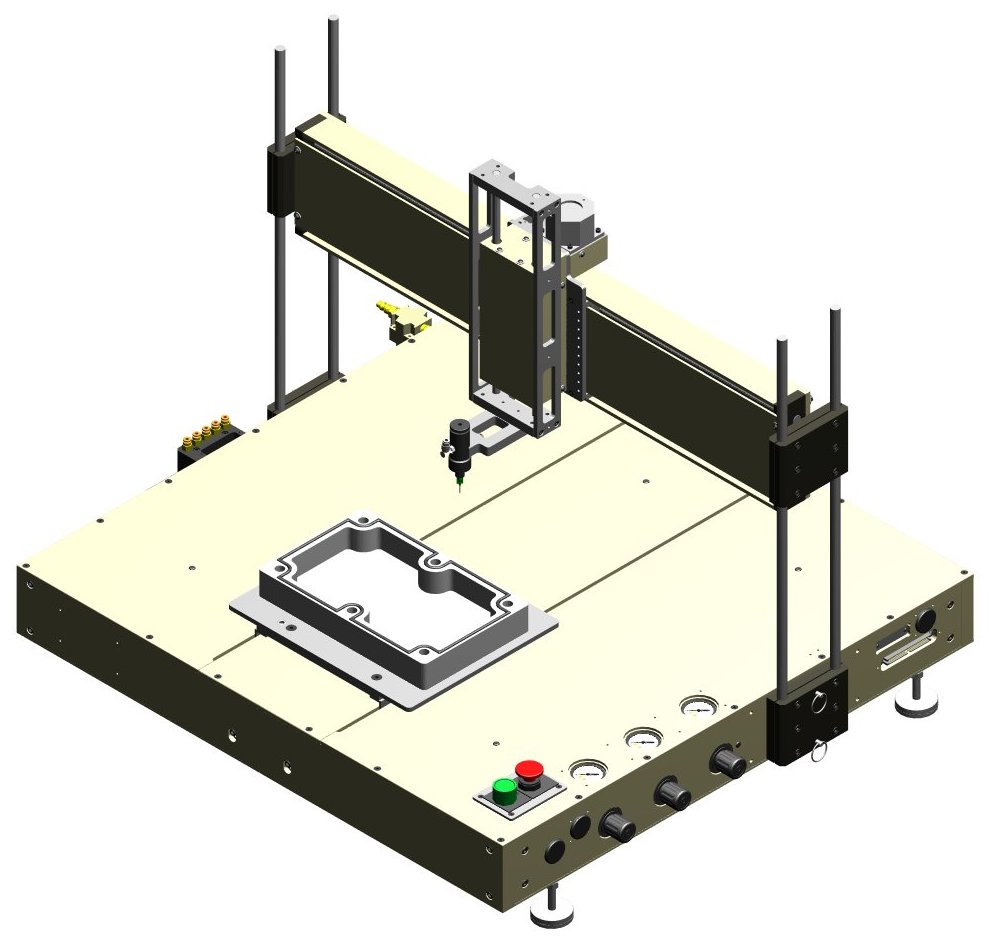 CP24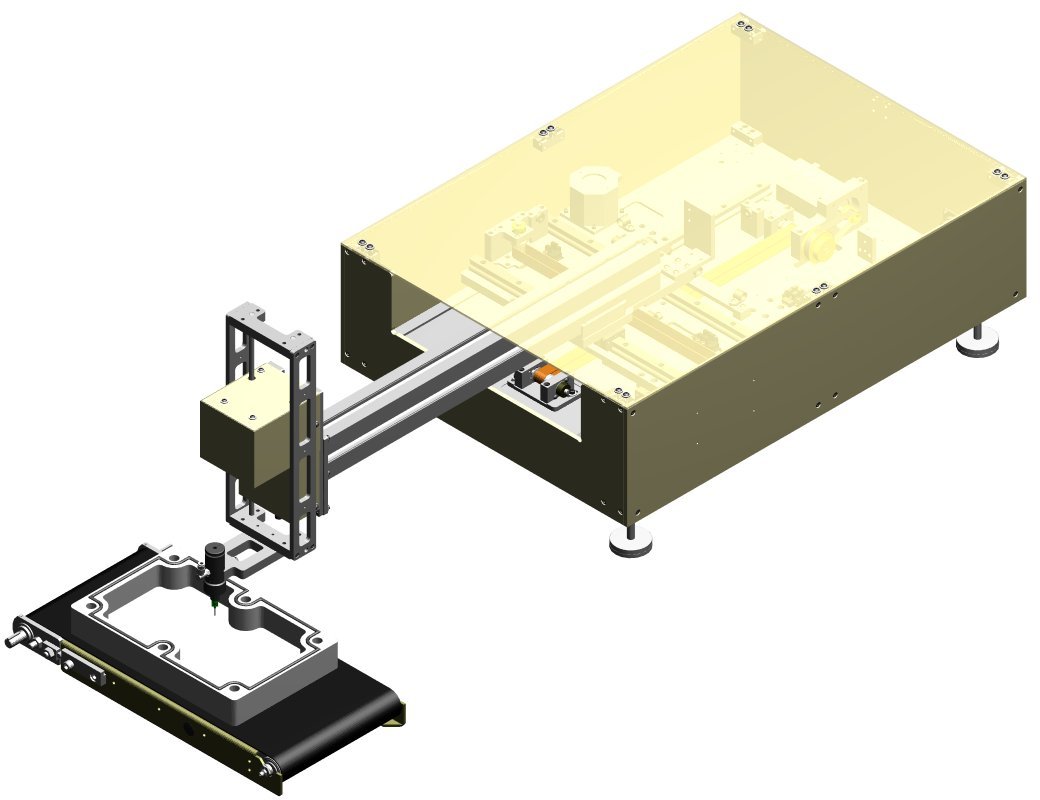 ICP
SCP
GCP
Robotic Dispensing Equipment Manufactured in the US
New Precision Technology, Inc specializes in providing turn-key solutions for gasket dispensing, adhesive dispensing, conformal coating and pick-and-place for assembly.  Our familiarity with a broad range of gasketing compounds accumulated over 30 years of industry experience enables us to provide successful, cost effective FIP gasket dispensing solutions.
Work envelopes from 12"x12"x3" up to 48"x96"x12"
600, 1000, and 1300mm x 2000mm
Shipped Ready-to-Use

Robotic Dispensing Applications
At New Precision Technology, Inc. we have solutions for applications including:
Gasket Dispensing
Hotmelt dispensing
CA Adhesive dispensing
Conformal Coating
Hollow Gasket Dispensing
Pick and Place
Surface Treatment
Gasket Profile Scanning
Pass/Fail quality checks
Count on us to implement easy-to-use operator interfaces (both equipment and PC based), as well as meet the need for high volume and high accuracy in rapidly deployed systems.
Off The Shelf or Customized
Unparalleled Precision99%

Improved Material Efficiency69%

Complete Solutions100%

Ready-to-Use100%
Constant Velocity Contouring
Our systems capitalize on the advantages provided by a dedicated motion control board that delivers features including:
Constant velocity contouring (CVC) across all axis. CVC is crucial for fluid dispensing in time/pressure applications to control.
A variety of interfaces including USB, Ethernet, Hardwire, RS232, PC/104, and PCI. Interface flexibility enables the best selection depending on the application and level of integration desired.
A uniform driver library across all board variants. Uniform libraries enable us to concentrate on our core competency of application problem solving!
Compatibility with steppers, servos, and encoders.
32 bit RISC processor. This advanced processor handles position control so the computer controller doesn't have to!
In-House Machine Fabrication.
For the last thirty years we have been designing and manufacturing our own systems from the ground up. This results in real world experience that confers significant advantages to our customers:
Flexible machine design - need something bigger or smaller? It can be done!
Our two Haas CNCs (VF3 and VF5XT) give us customization capabilities unparalleled.
Application specific pallets and fixtures allow us to provide turn-key production startups.
Familiarity with a broad range of dispensing tools enables us to provide you efficient solutions
---