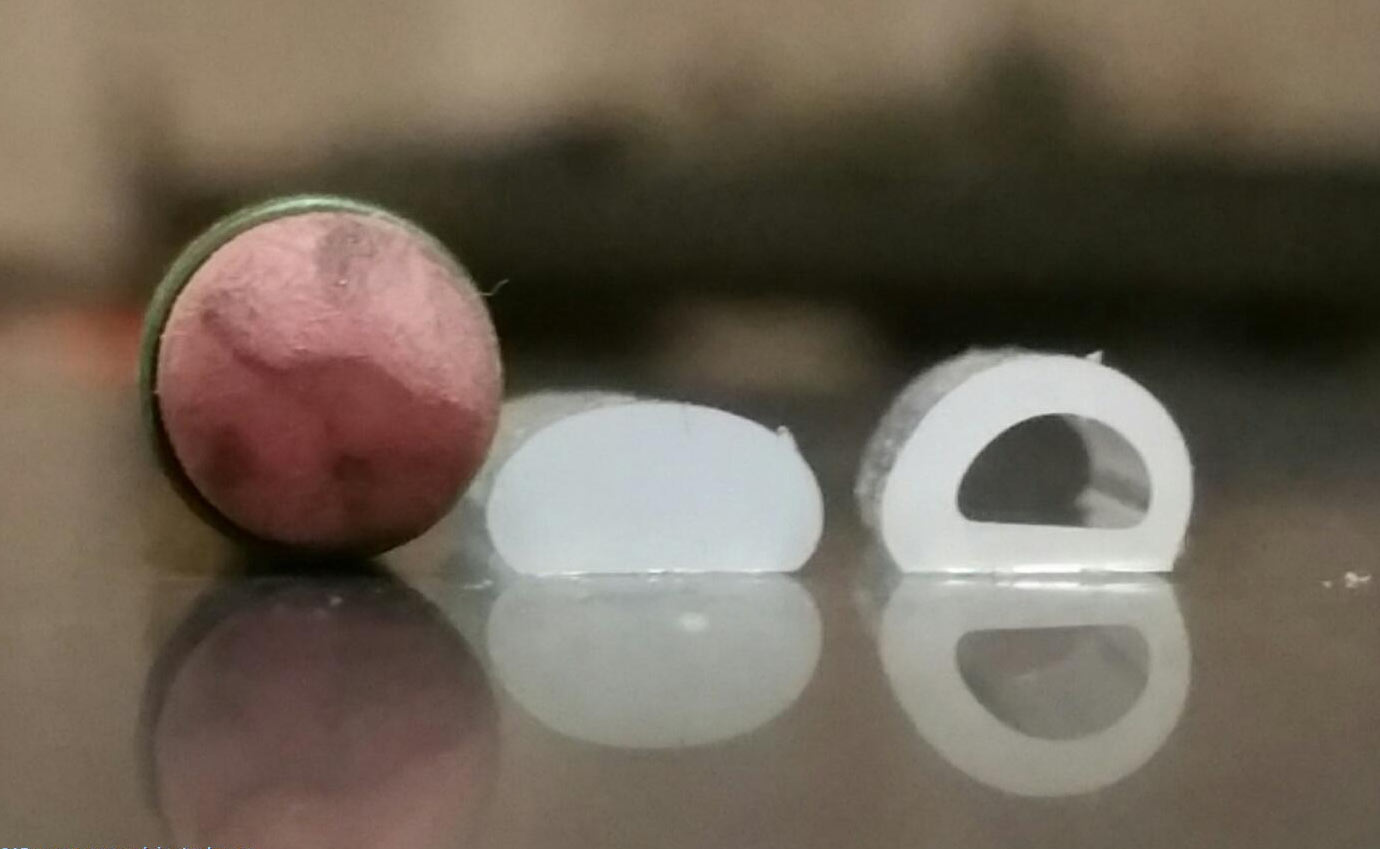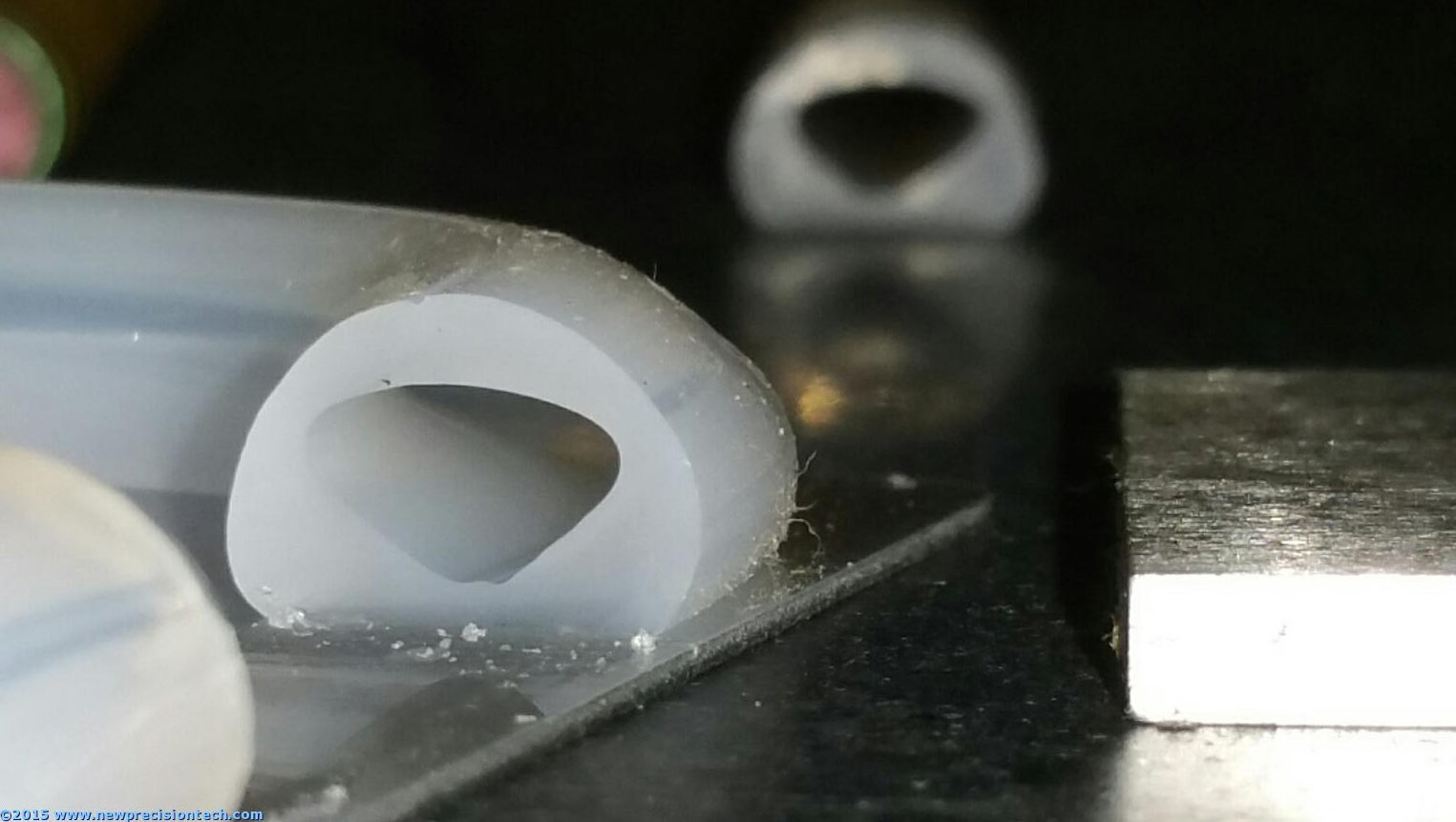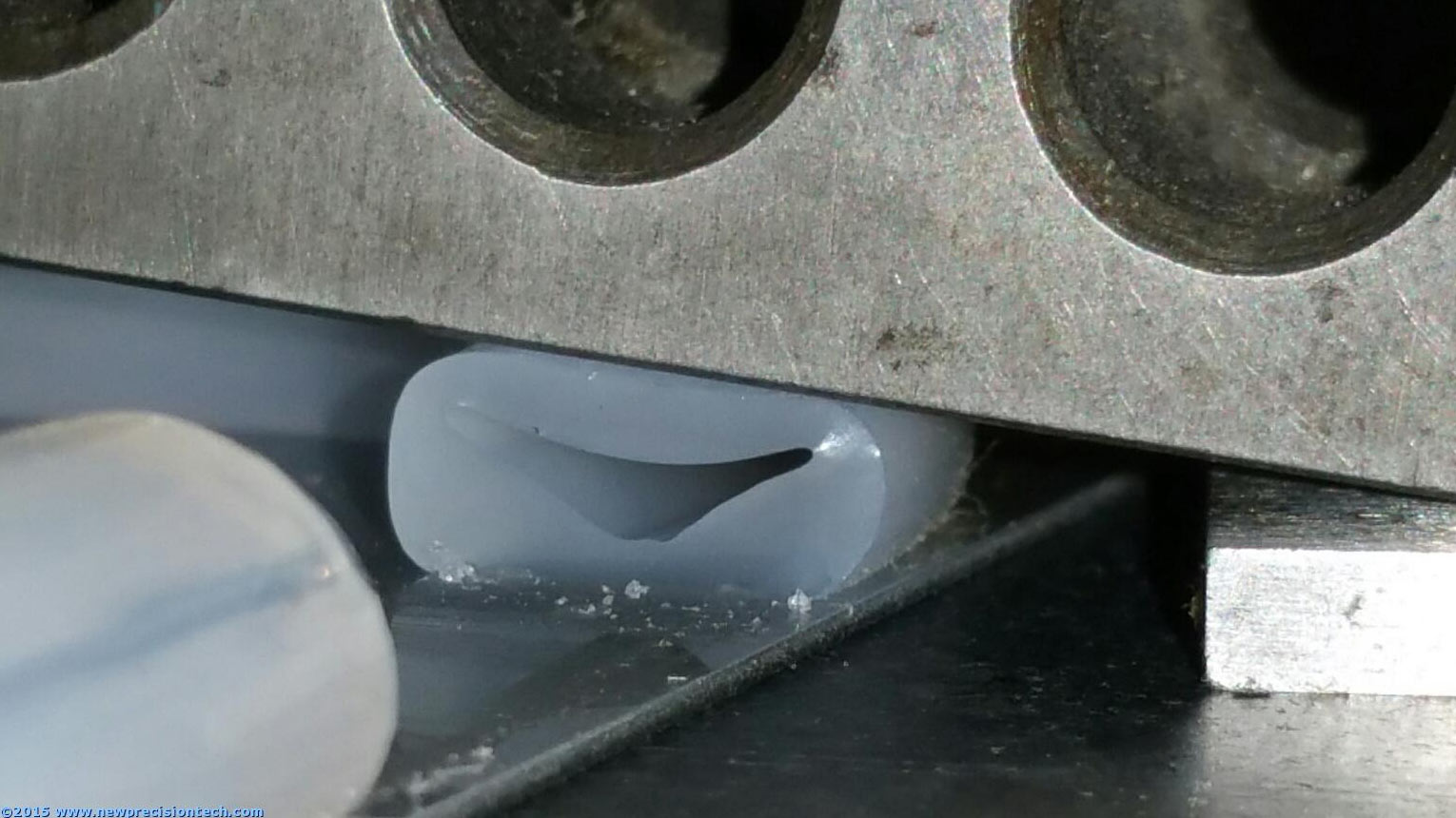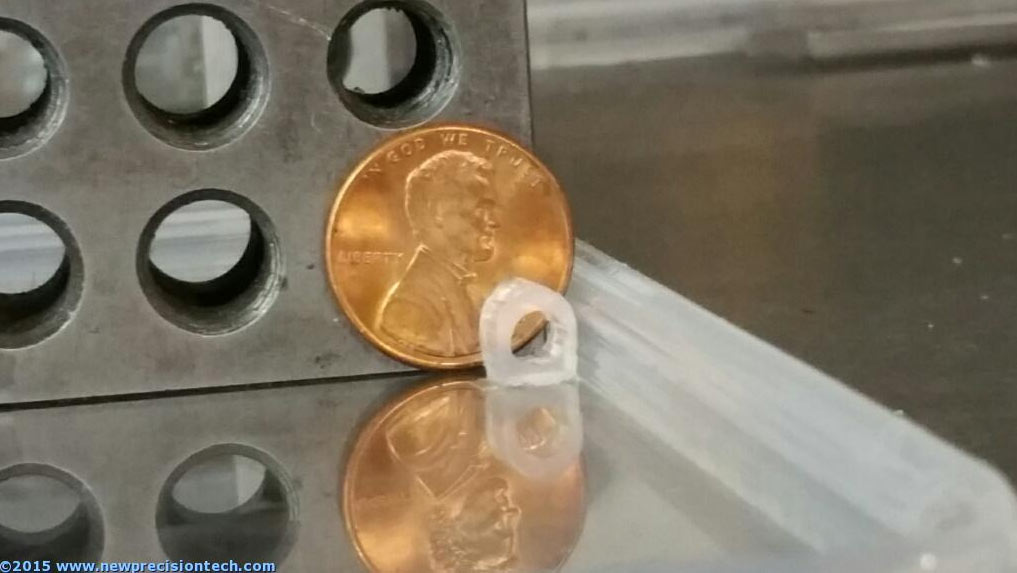 In 2006, New Precision Technology first developed its shaped gasket dispensing process, a process so unique it has earned its own Patent numbers, 10525627 and 10220559.
Our robotic dispensing technology for hollow and filled gaskets has opened a wealth of new possibilities in manufacturing, allowing us to re-write the book on traditional gasket dispensing.
The advantages of our process include:
Hollow gaskets can save 25-75% of material costs.
Hollow gaskets provide their own compression "zones."

No additional provision needs to be made for elastomer squeeze-out.
Issues with channel wall shear are reduced or eliminated.
Compressive forces are greatly reduced.
Compressive forces can be made to toggle the gasket profile.

The forces can actually diminish with additional compression.

Compression set seems to be less pronounced in many cases.

Materials requiring UV cure are now more efficiently cured.
Compressibility of Hollow Gaskets
Hollow gaskets can be engineered for selectable compression characteristics. Unlike homogenous foamed gaskets, which react much like a spring – gradually applying more force as the seal is compressed – extruded seals can provide initial stiffness and then a sudden decrease in required compressing force.
As a result, it can take surprisingly little force to cause deflection in the seal.  This allows a high degree of compliancy in the seal, making this technique ideal for sheet metal sealing applications or allowing sealing against irregular surfaces.
Alternatively, the seal can be designed with a cross section that looks like the letter "B" on its side where the center leg does not get attached to the bottom.  Now, as this seal is compressed, the compressive force is very light initially, but when the center leg bottoms out the force to compress rapidly increases.
New Precision Technology, Inc. is a leader in affordable standard and semi-custom automated systems for hollow gasket dispensing. To learn more, give us a call at 412-596-5948, or visit our Contact Us today.
Hollow Horizontal Gasket Dispensing
Because these are extruded gaskets, many unique profiles can be applied and we are no longer constrained to simple circular sections with the typical height-width ratios of 1:2 or at best 1:1. Instead, we have produced ratios not only of 1:1 but also up to 1.5:1. The profiles can be other than the classical circular section such as triangular, rectangular, "M' shaped, or whatever best serves the sealing need. These gaskets will have one or more hollow segments and the segments can be filled with air, nitrogen, or even conductive polymers.
Hollow Vertical Gasket Dispensing
The vertical method of hollow gasket dispensing offers a direct replacement for traditional solid gasket dispensing. Hollow gaskets in this category offer greatly reduced material usage. The effective force of compression with vertical hollow gaskets is far less than it would be for an equivalent solid gasket. By using many RTVs and UV cure silicones, the cure time is reduced and intensity requirements are also reduced. Small and large gaskets were done in Novagard 400-150, an oxime moisture cure RTV.
Filled Gasket Dispensing – Insulated Wires
The same technology that allows for hollow gasket dispensing allows for a simple transition to filling the hollow with something other than air. Currently in our trials we have filled the hollow with black RTV. As the outer "insulator" is transparent, the consistency becomes readily verifiable. Multiple conductors are possible and our trials have been successful with up to seven conductors.