Comprehensive Services
New Precision Technology designs robotic dispensing systems in-house, develops software control applications, retools and repairs equipment, and provides real-time upkeep for maximum uptime.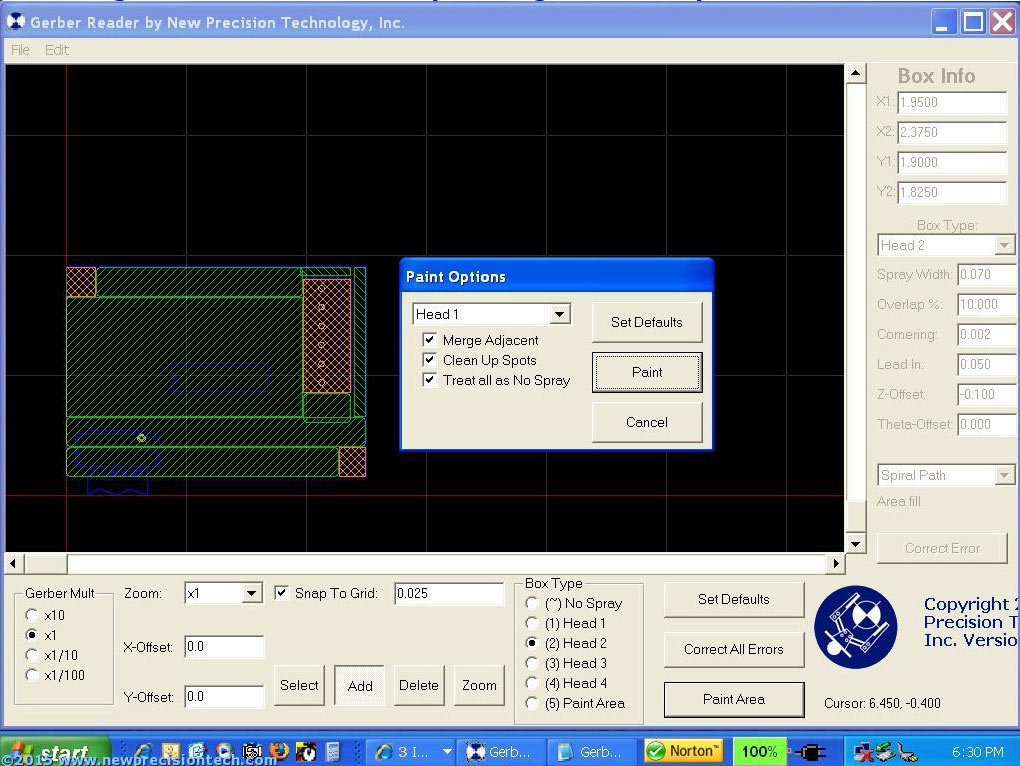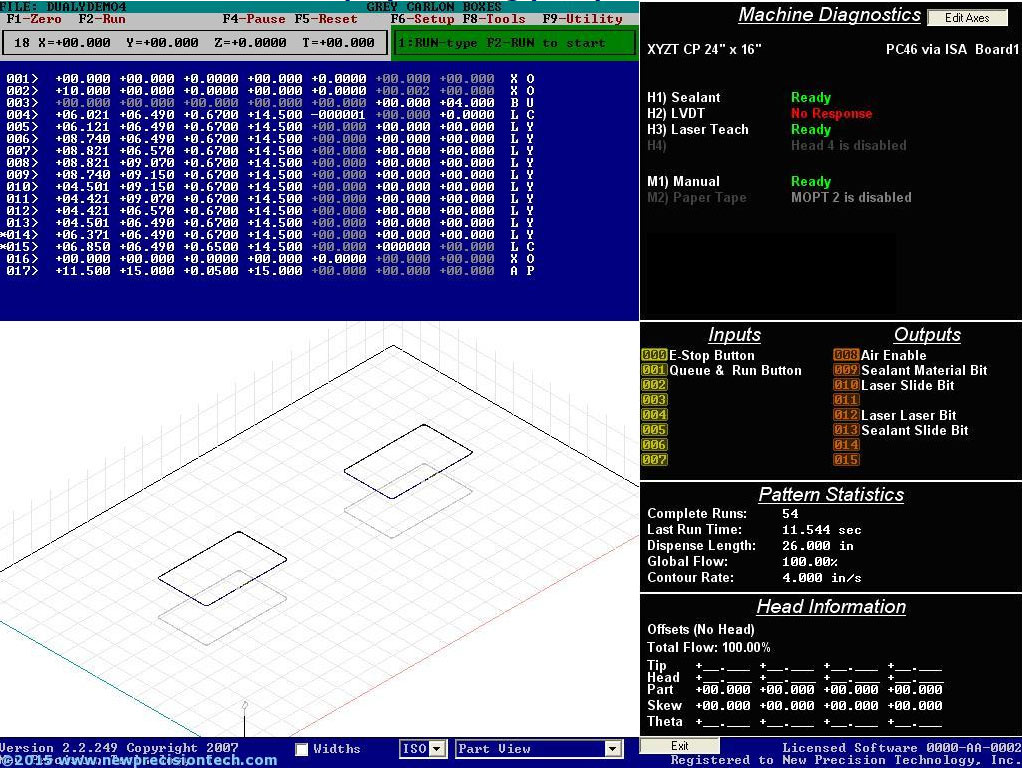 New Precision Technology is known as much for our services as for our robotic dispensing systems. With our accumulated experience in manufacturing, assembly materials, and material handling, we are well positioned to offer applications that automate robotic operations to increase part yield, save, on resources, and improve profitability.
Because we design and fabricate our robotic systems in-house, industry turns to New Precision Technology for the flexibility to meet unique needs and ensure vertical integration.
Another specialty is retooling. We have converted soldering systems to gasket dispense systems, coating systems to polishing systems, and everything in between.
Uptime and upkeep are the promises of working with New Precision Technology, as we provide training, reprogramming, turn-key systems, and system monitoring.
New Application Development
With any application, our standard product lines present only one phase of an automation project. Our goal in robotic automation is to reduce the propagation of uncertainty in client applications and thereby greatly increase part yield.
The very first thing we do at New Precision Technology is study the assembly situation. This includes not only the application, but also the level of integration, surrounding plant resources, and operator personnel. We utilize our cumulative experience with processes to make recommendations on materials, curing, packaging, and fixturing. We have likely handled many other types of problems similar to yours, and we can provide a feasibility assessment for the task you are proposing.
As an example, our Dual Y Axis configuration boosts productivity through efficient dual part production.
System Construction
We fabricate our designs in-house. This gives us complete control over cumulative tolerance stackup and overall system precision.
Our CNC equipment enables us to efficiently fabricate everything from motion components to fixtures. This gives us a level of flexibility that is unparalleled in our industry. This level of vertical integration is something we regard as essential to providing best fit solutions.
If after placing an order, the project changes, we will gladly accomodate your customization needs. Once the machine is finished, we will send videos, pictures, and show demonstrations of the machine working in the way you expect.
Retool and Repair
This category of production equipment is extremely versatile. We have converted soldering systems to gasket dispense systems, coating systems to polishing systems, and everything in between.
Most product production runs come to an end and rather than letting the machine collect dust, many customers opt to send us in the equipment for reconfiguration. This is a cost-effective alternative to the development of entirely new tools. In fact, our CP line boasts examples where machines have been retooled more than once.
Sometimes companies will develop excess capacity. In those cases, we bring in machines on consignment. This gives a prospective customer a chance to purchase a state-of-the-art, re-manufactured system and save roughly 25% off of the cost of a new machine. Re-manufactured machines are typically offered with a one-year warranty.
Uptime & Upkeep
New Precision Technology is in your corner from start to finish. We provide training and reprogramming, turn-key systems, and even web-based system monitoring of factory dispensing productivity over the Internet.
Accessed through secure socket layer with 128-bit encryption, the members portal of the newprecisiontech (nptinc) website can provide detailed, up to the minute information on good parts completed versus bad, idle time versus down time, and operator productivity.
This information can be used for purposes of line balancing so that underperforming hardware can be recognized and retasked, shift productivity assessment, and machine mechanical state (so that maintenance can be consistently scheduled).