New Precision Technology, Past and Present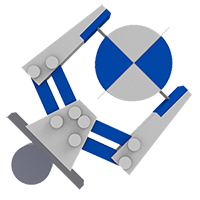 Since 1991, New Precision Technology has been on the cutting edge of manufacturing process technology. Our automated tools and processes see application in manufacturing and fabrication across the country.
New Precision Technologies began as a software and hardware tool supplier for running automated circuit board assembly equipment. Throughout our history, we've updated our line of products to keep with the changing demand for new automation product demands and components. Take a look at how our products have evolved over time.
Hollow Gasket Dispensing
The process for making reinforced sealing gaskets was first patented in 1985, with the object of manufacturing gaskets that can also be installed by conventional robots in original equipment, as opposed to previous nozzle-deposited gaskets that were not designed for use in robots that would subject them to high pressures.
Our founder, Axel Van Briesen, patented an apparatus for making form-in-place hollow gaskets in 2020. This process makes manufacturing these types of gaskets easier and more efficient.
Smart Dispensing
In the early 2000s, precision robotics became increasingly integrated with computer interfaces. Process control became increasingly important as technology advanced, shrinking the margins of acceptable error when it comes to gasket manufacturing.
Machines from New Precision Technology include smart dispensing features that make more accurate gaskets and reduce excess adhesive costs from wasted materials.
Complete and Reliable Dispensing Systems
Since 1991, New Precision Technologies has provided high-quality automation solutions for a variety of industries that require high precision soldering, dispensing, gasket extrusion, and more. We aim to provide your organization with a renewable asset that will be with you for years to come. For your free application demonstration, call 412-596-5948.